Presently there is a flurry of activity and an outpouring of information occurring in the environmental field investigating and experimenting in ways to become more sustainable, solar driven, toxic free, environmentally friendly and energy efficient. At Ryley Builders we bring our Green expertise to the table for private and community projects alike.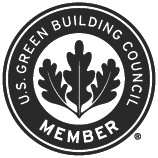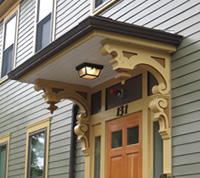 Boston Youth Build,
Green Build
Zeigler Street, Roxbury

LEED Certified
Click link to view feature
on completed project:
www.ybboston.org/131zeigler.htm
Healthy House, Morris Island, Chatham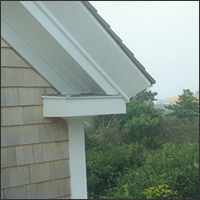 This Healthy House is designed by Design Associates Inc., in keeping with turn of the century architecture style. The primary concern for the client, who is chemically sensitive, is indoor air quality. From lumber to adhesives, this build required the elimination of all VOC's (volatile organic compounds), preservatives, formaldehydes, and out-gassing materials. In order to substitute for lacquers, the custom cabinetry and vanity interiors were finished with a combination of extra virgin olive oil and lemon. All interior paints were sourced to be without mildew retardants which lengthen product shelf life, but also emit VOC's. The interior floors were finished with BioShield products derived from citrus peels, emitting zero VOC's.

You must teach your children that the ground beneath their feet is the ashes of your grandfathers. Whatever befalls the earth befalls the sons of the earth.

- Chief Seattle of the Iroquois Confederation of Nations